The health impacts of this chemical, biological and electromagnetic war against life on earth are far reaching and inescapable for all life forms. The lack of sunlight alone is causing catastrophic fungal epidemics in the natural world. We are now living in the 6th great mass extinction with 200 species of plants, mammals, animals, birds and insects becoming extinct every 24 hours, and 70% of those extinctions are fungal related.
Dementia and Alzheimer's disease are now the leading cause of death in the Scotland, England and Wales and the establishment blaming car emissions and brake pads are the number 1 culprits. In 2015 it was announced that Bees even now have Dementia.
In Ireland 200,000 people suffer with COPD with an estimated 100,000 undiagnosed, and we now have the fourth highest prevalence of Asthma in the world. This respiratory epidemic we are being told is caused by domestic coal emissions.
There is a now Vitamin D deficiency epidemic in Ireland and since 2011 it is HSE policy for all infants to be given a daily vitamin D supplement. It is important to note that most illnesses are vitamin D deficiency related.
Aerotoxic syndrome – Toxic air events – Caused by Chemtrails, blamed on leaking oil.
Airborne Nanoparticles which causes Alzheimers discovered in Human Brains, but its caused by cars and brake pads !! – Oct 2016
Airborne Nanoparticles discovered in Human Brains, but its caused by cars and brake pads !!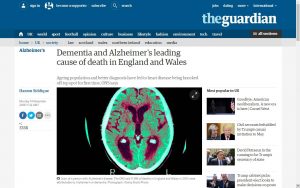 World Cup bound Ryanair plane makes emergency landing in Toxic Fume Event – 15th July 2018